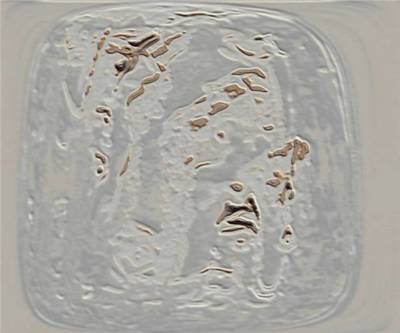 yesterday goes away

I don't blog-for-hire, per se, but I am, as I said, reviewing a book that a publisher sent me for that specific purpose. Is it "blogging for hire"? :-)

--from a comment at
"Dave Taylor: Blog Quality and Ethics"
post.
[STREIGHT]: If somebody actually paid me, in a timely and complete manner, for doing something, anything at all, I'd prolly be so stunned, my ethics constellations would seem like Alpha Centauri and I'd have to analyze it in my spare time.
I'm afraid to point out to myself, with due regard and extreme reluctance, that it may all pivot on the rusty hinge of inner intent as manifested in outer credibility and consumer protection orientation.
If we as reviewers, [though I exclude me (for I do not know how to review products, only how to deconstruct them)], truly desire to speak truth, help and not manipulate your audience, and feel the product really is a boon to humanity, then that's better, but what impact of ...
Invasion of the Body (and Soul) Snatchers pod of "paid" opinion?
soporifically subsidized thinking?
somnambulant sponsored pondering?
deep sea fishing for compliments?
hivingly incentivized hype?
the twirling, fiery baton of objectivity?
the contemplative, jurisprudentialized ballast of perception?
the "that"?
Now, free copies of books to review: is the reviewer reviewing just to accumulate free books?
Or is the reviewer due to receive a potlatch economy, or strange ritual of free book, thus be polite, so the free books can continue pouring in.
Yet, why should the reviewer have to buy?
If you want me to read it, analyze it, and review it, don't expect the reviewer to have to buy it too.
At least provide comp copy.
If reviewer bought the to-review products, and they were bad, he wasted his money.
Chances are, this negative side of buying and reviewing vs. receiving free and reviewing is the largest obstacle to over-simplified idealism scorning free sample as a form of bribery and generator of bias toward company providing the samples.
But the company would be suicidal to demand or imply bias, since then the critical analytic powers of the reviewer are hampered, and the company would be shutting its eyes to follow the inner blind man to eventual evaporation.
The company providing the sample, needs the objective opinion, not the PR, mktg, or sales persuasion of the reviewer.
A reserved, detached, genuinely objective point of view should be easily for the audience to discern true indifferent, blase, thus more rational, realistic, jaded, despairing, cynical...like a typical consumer.
The reviewer should be as and as if a typical customer, average costumer, putter on of the costume of customerization.
A product review should be always projecting online community comrade fellowship, eccentric, unaffiliated, uncensored, unanswerable, cold, tentative rather than dogmatic, hypotheses rather than hyperbole, winces and squirms, about the product.
[signed] Steven Streight aka
Vaspers the Grate
aka Leopold the Told